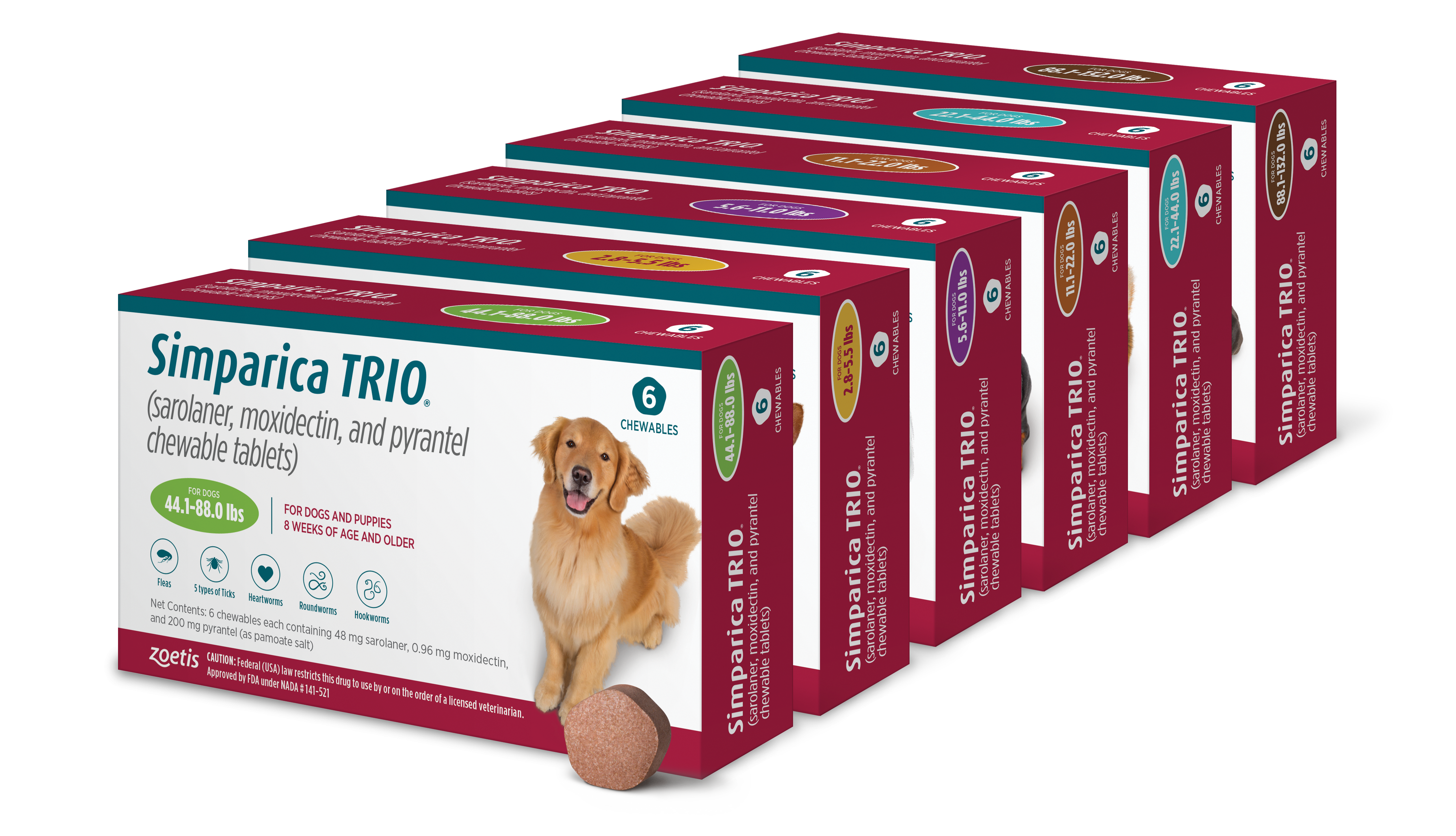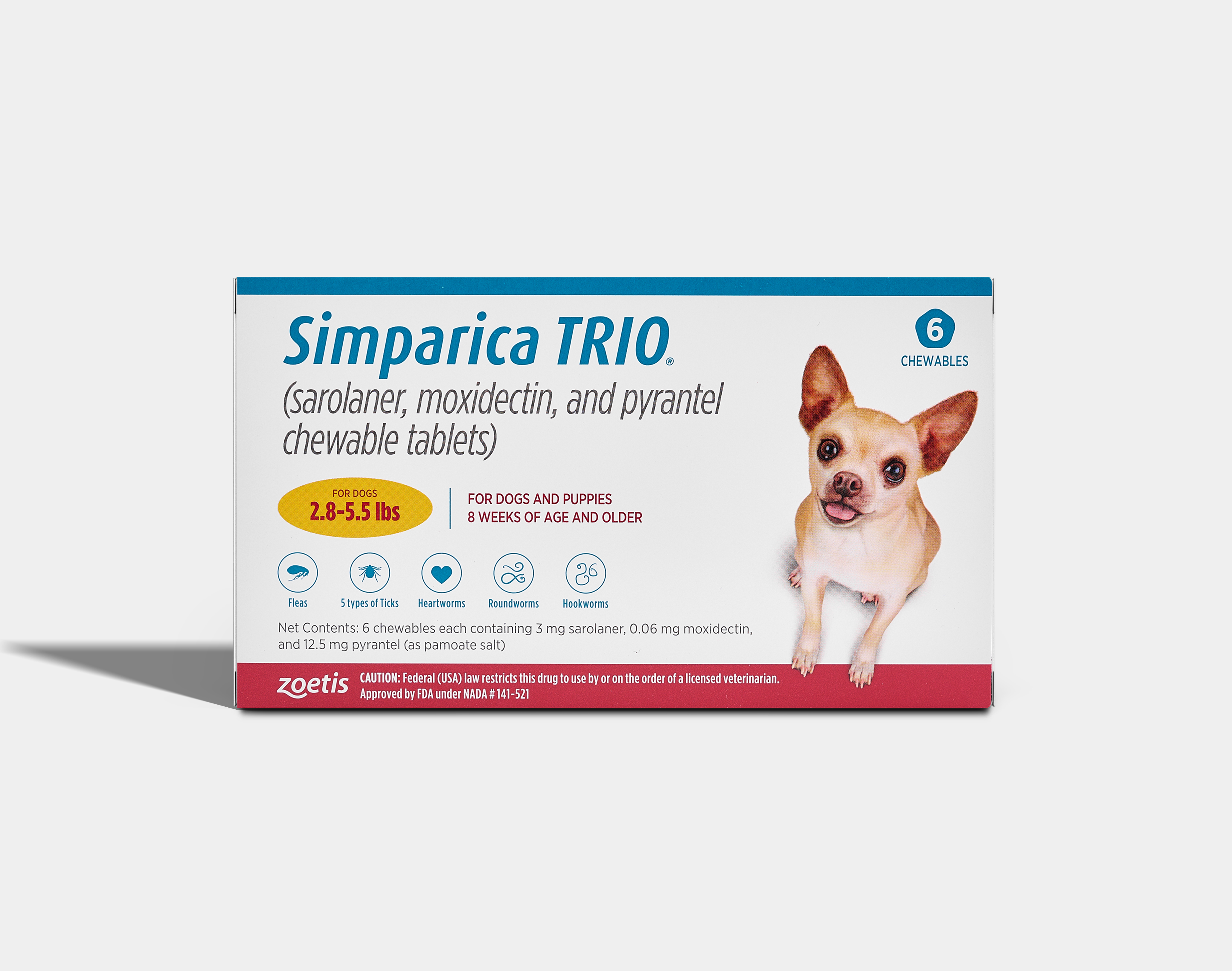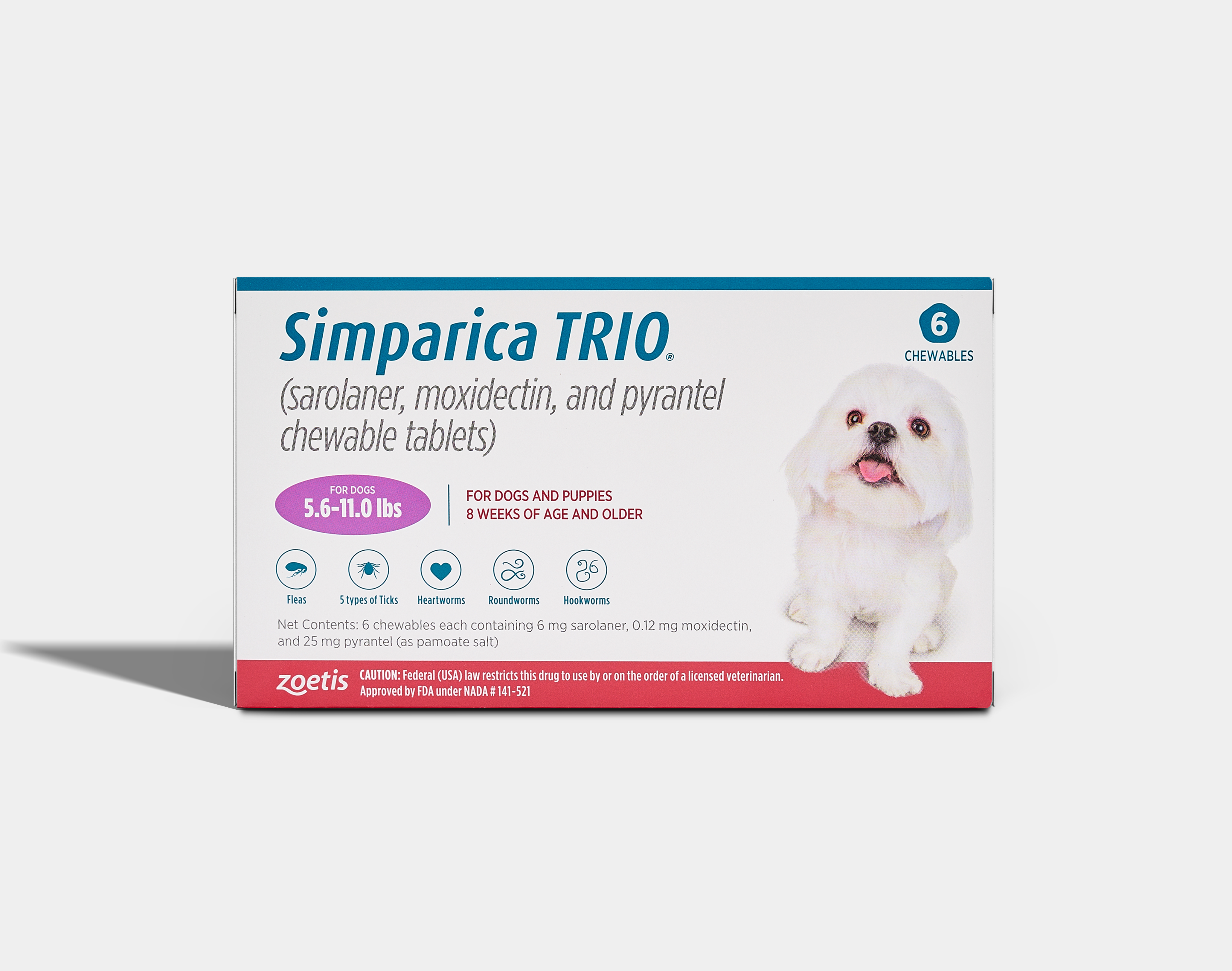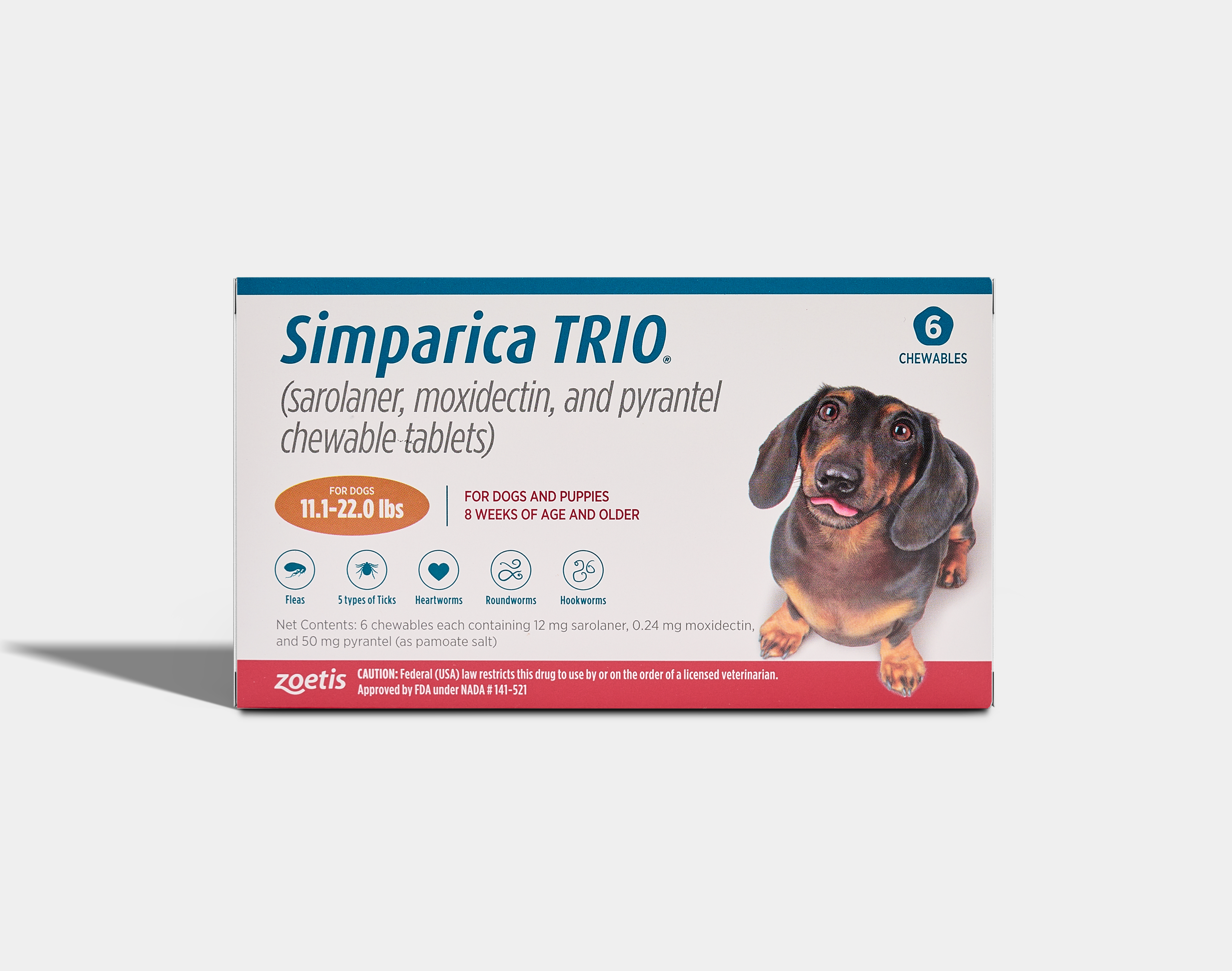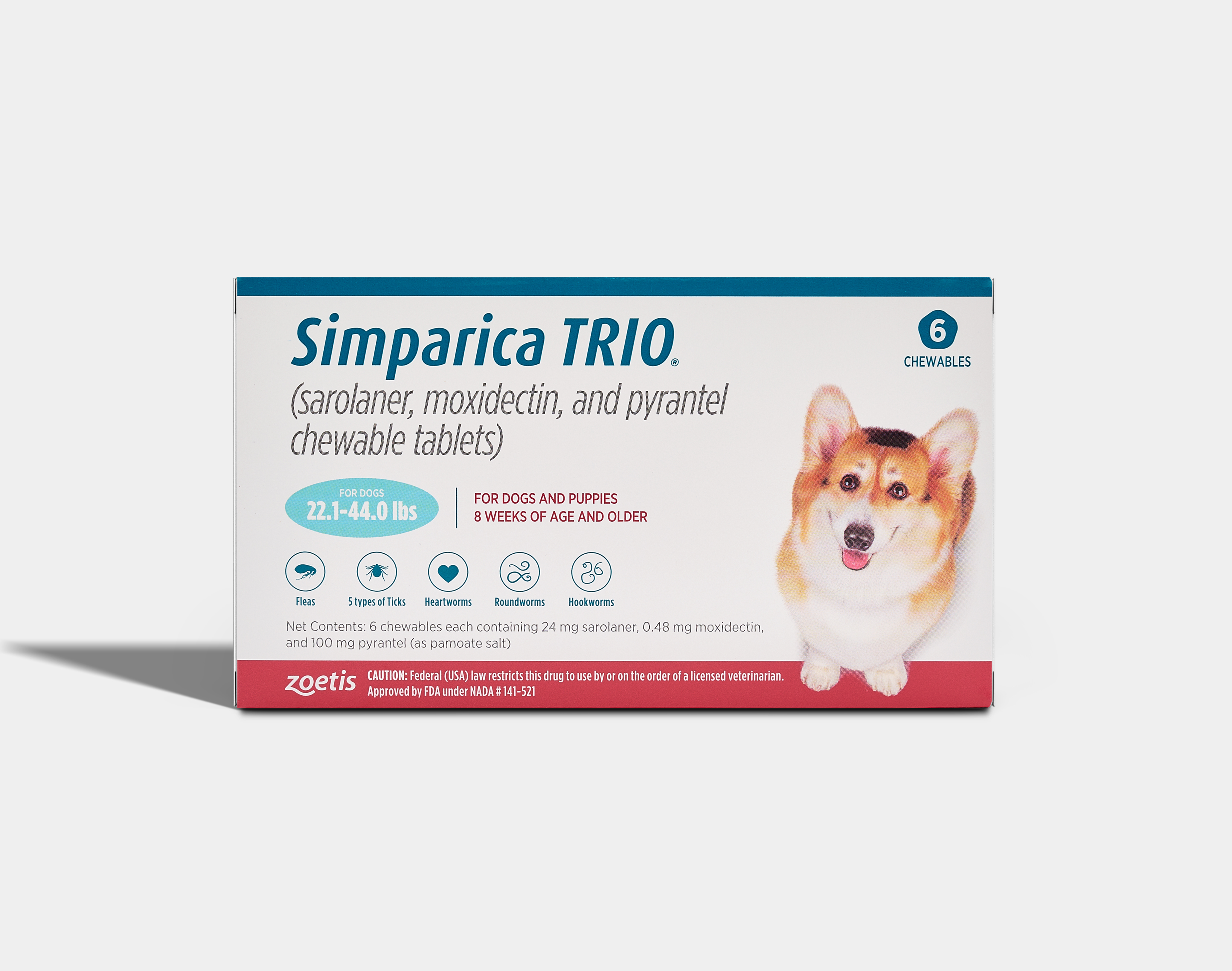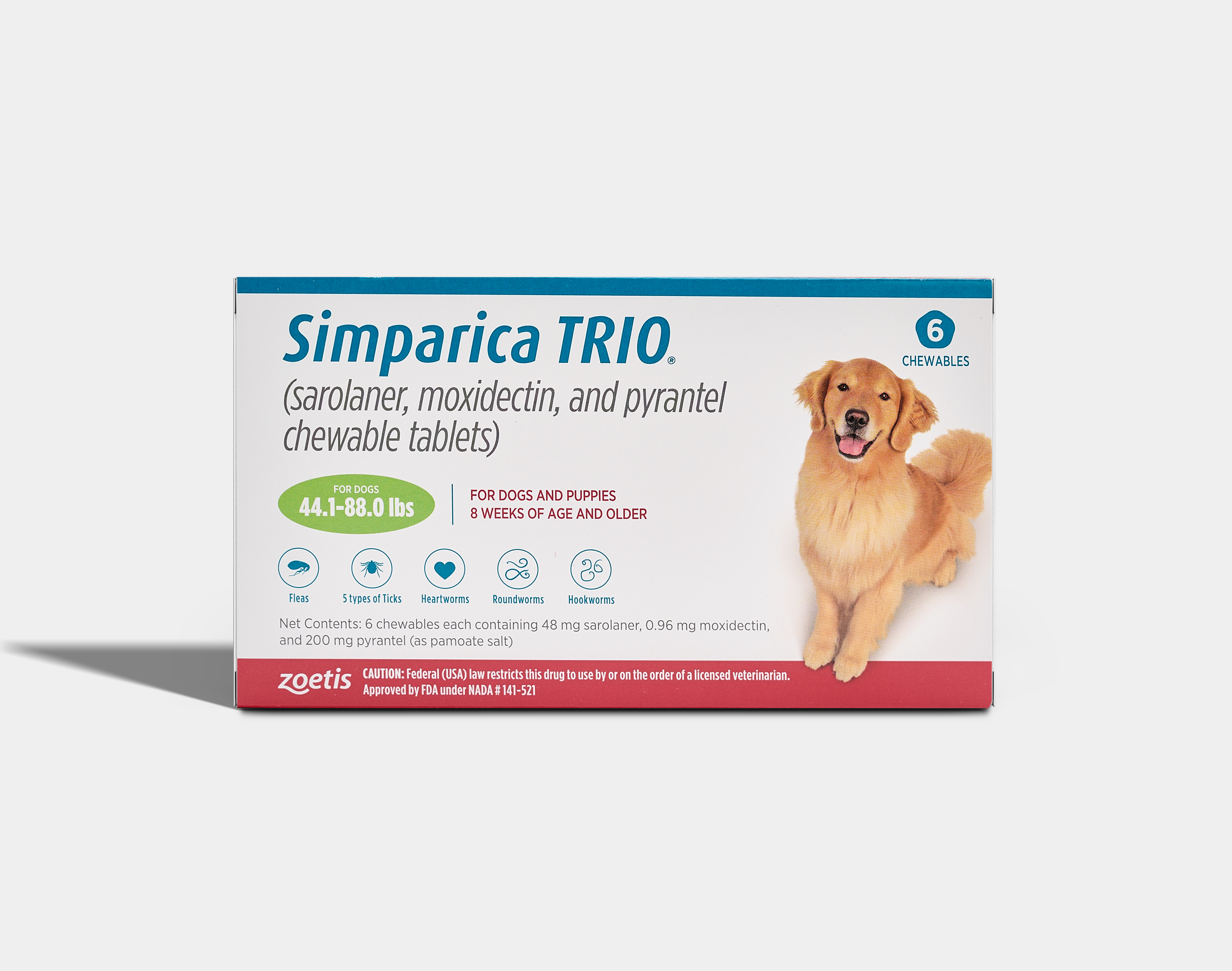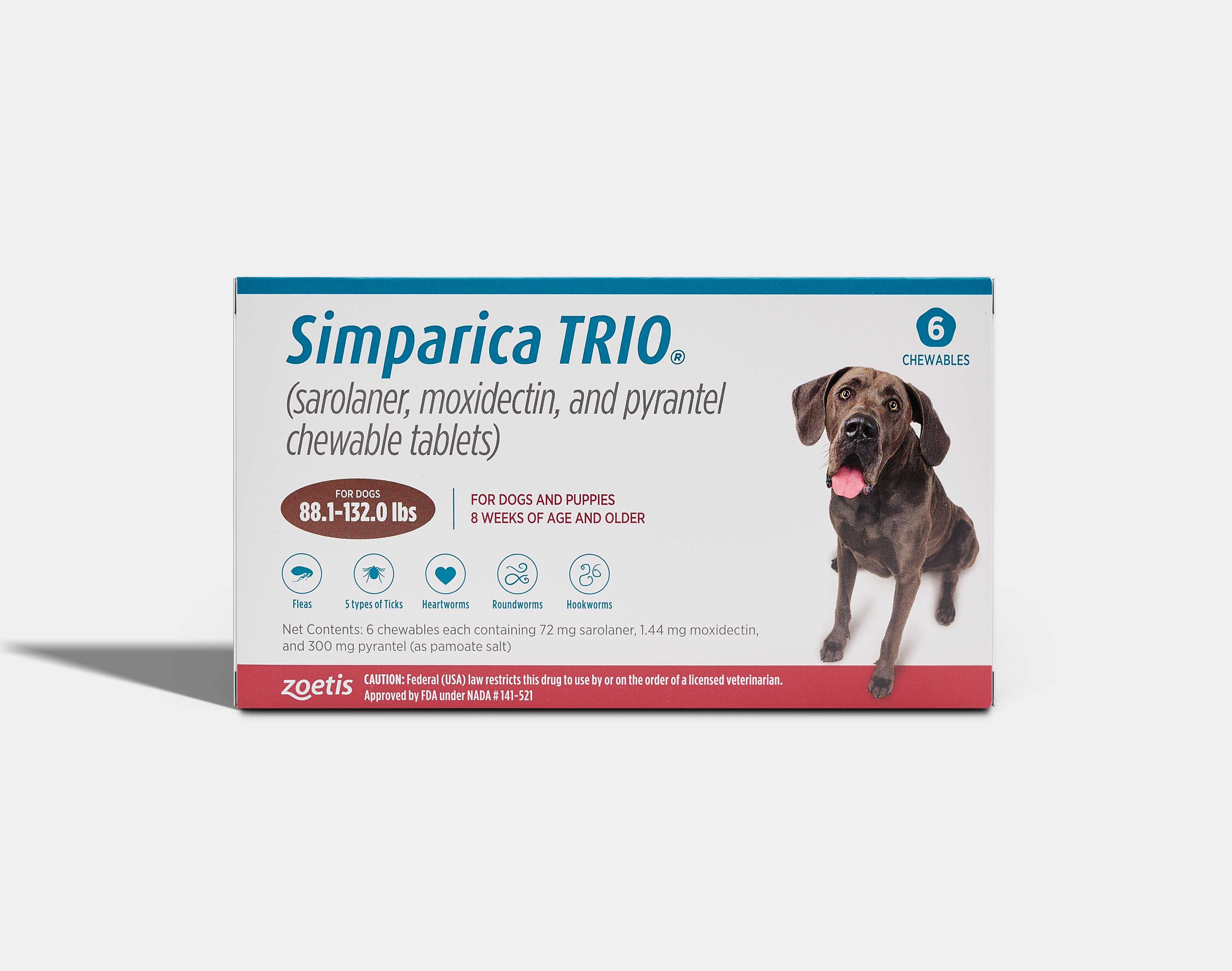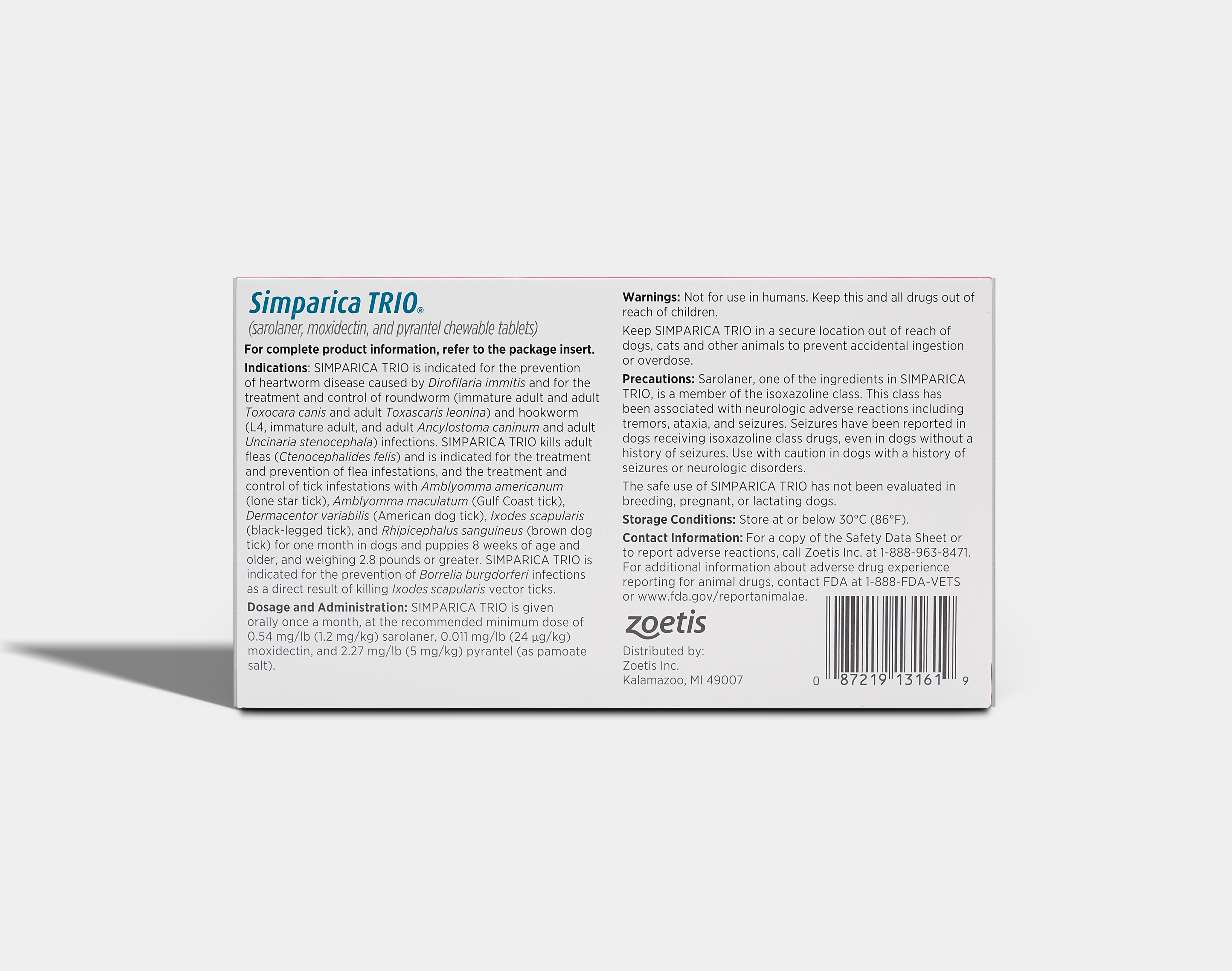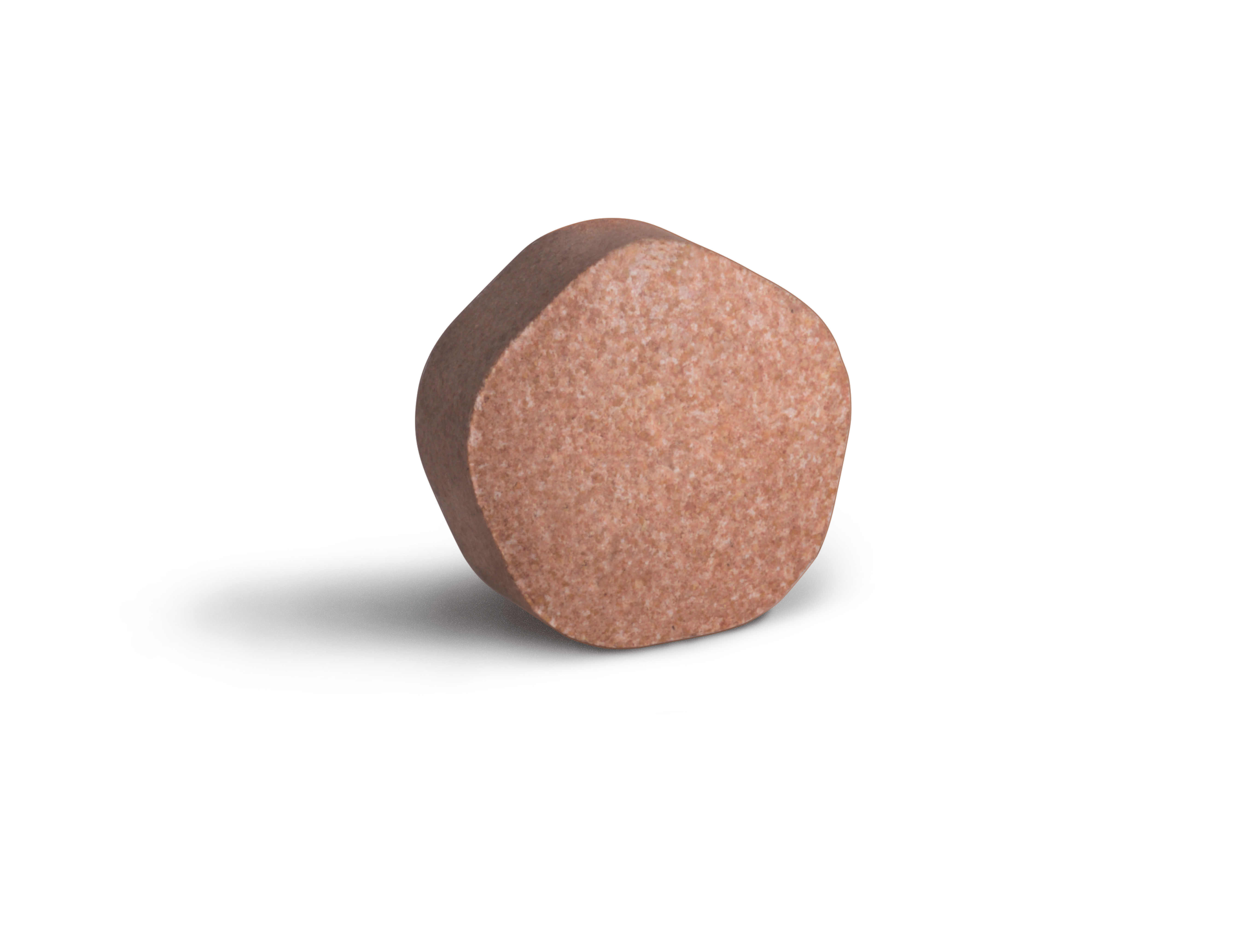 Simparica TRIO for Dogs
This item requires a prescription
Simparica TRIO for Dogs's categories are Heartworm, Flea & Tick, Dewormers & Parasiticides.
A monthly oral medication that prevents heartworm disease, treats and controls certain intestinal parasites, and prevents and treats flea and tick infestations.
Product Info

Overview

Monthly Simparica Trio prevents heartworm disease, kills adult fleas and is indicated for the treatment and prevention of flea infestations, the treatment and control of tick infestations, and the treatment and control of roundworm and adult hookworm infections in dogs and puppies 8 weeks of age and older, and weighing 2.8 pounds or greater.

Important Safety Information

Use with caution in dogs with a history of seizures. Simparica Trio contains sarolaner, a member of the isoxazoline class, which has been associated with neurologic adverse reactions including tremors, ataxia, and seizures in dogs with or without a history of neurologic disorders. The safe use of Simparica Trio has not been evaluated in breeding, pregnant, or lactating dogs. The most frequently reported adverse reactions in clinical trials were vomiting and diarrhea.

See full Prescribing Information.
Instructions

Recommended Dosage Instructions

Simparica TRIO is given orally once a month. Speak with your veterinarian and follow your pet's prescription for specific dosing instructions for your pet.

Storage

Store at or below 86°F (30°C).
Ingredients

sarolaner, moxidectin, and pyrantel (as pamoate salt)

Gold (2.8lbs - 5.5lbs): 3mg Sarolaner, 0.06mg Moxidectin, 12.5mg Pyrantel

Purple (5.6lbs - 11lbs): 6mg Sarolaner, 0.12mg Moxidectin, 25mg Pyrantel

Caramel (11.1lbs - 22lbs): 12mg Sarolaner, 0.24mg Moxidectin, 50mg Pyrantel

Teal (22.1lbs - 44lbs): 24mg Sarolaner, 0.48mg Moxidectin, 100mg Pyrantel

Green (44.1lbs - 88lbs): 48mg Sarolaner, 0.96mg Moxidectin, 200mg Pyrantel

Brown (88.1lbs - 132lbs): 72mg Sarolaner, 1.44mg Moxidectin, 300mg Pyrantel